Everyone knows that separations and divorces are hard on everyone involved. There is so much involved in separating assets and agreeing to financial terms. But, many do not consider the tax effects involved as well. Some to consider are: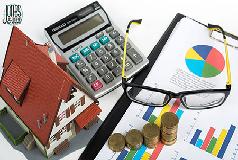 Child Support – payments made are not tax deductible and not income to the recipient.
Alimony Payments – payments made under a divorce or separation decree and made in the form of cash/check are tax deductible to the payer and income to the payee. The recipient's taxable income increases and should increase their federal withholding on their other income payments like wages or make estimated tax payments.
Retirement Accounts – the division of assets usually involve the division of retirement accounts between the parties. If you receive a distribution from the account as part of the settlement, then that is taxable income. If you are under 59 1/2, then that is also subject to a 10% penalty. Consider other options like a qualified domestic relations order if it applies or a transfer incident to divorce.
Health Insurance – if you lose your health insurance coverage due to divorce, you are still required to have coverage for every month. You can enroll in the Health Insurance Marketplace during a Special Enrollment Period if this applies to you. If you are already in the Marketplace, you should notify them of the change in your circumstances and income.
Shared Marketplace Policy – if you had a policy through the Marketplace and covered both spouses before the divorce, you have to allocate the policy amounts on your separate returns to figure your premium tax credit and reconcile any advance payments.
If you need help understanding the tax implications of your divorce, call Jones & Company CPAs, P.A. at 727-845-4166.